Make Money Online With Touchdown Money
Join 5,000+ entrepreneurs that receive our free newsletter. NOW is the best time to gain your freedom and WIN at business!
Touchdown Money Founder, Scott, has been featured on: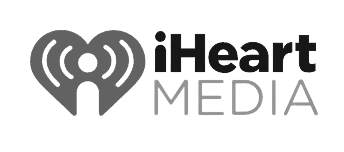 Touchdown Money Reviews
"I'd been making money online for a number of years, but I hit a plateau. Scott gave me the inside scoop on the technology and tools I needed to turbo boost my business. Since implementing his 'Touchdown Money' strategies I've 2X'd my revenue."
"I was completely new to online business. But thankfully I found Touchdown Money. The step-by-step guidance has been super helpful. I thought I couldn't do it, but now I see all I had to do was get started! Now I have more time for my family without the stress of a low-paid job."​
"Touchdown Money is unique in that Scott is a regular guy, but with super smart strategies and proven tactics. He writes in a friendly way that makes it easy to understand. I've gained so much clarity. Now I can focus on building my business instead of spending time on endless hours of research.​"
Make Money Online With Touchdown Money
Hey, usually this is part where the site author writes "About Me." I say, who gives a rat's wrist about me. This site is about YOU. I'll tell you if this is a site you should be reading at all.
You are someone who:
Loves freedom (and is willing to DO something to get it!)
Is willing to learn from experts who will share their best secrets, tricks, tips, and business software recommendations
Thinks working your buns off for a corporation who could give a rat's wrist about you is sucking your life force from your body
Wants to go BIG on their business idea (is OK with taking it step-by-step but absolutely won't settle for less than they and their family deserves)
Is committed to being a "do-er" and not just a "browser" when they feel comfortable
If you think this describes everyone, sorry, it certainly doesn't. Look around you! Most people lead lives of quiet desperation. That was written by Thoreau — in 1854! And sadly, it's even more true in 2023.
If you believe you were made for more, Touchdown Money IS you.
My name is Scott Lieberman and I've been making money online for 20+ years. I've made dumb mistakes. I've had great successes. This is your shortcut.
I'm not going to pretend I'm some mega-wealthy dude posing with a Lamborghini like a moron. What I will tell you is, thank goodness, I've gained the freedom to do what I want, when I want, without worrying about money.
I love teaching. I love business. I love seeing my friends WIN. I'm inviting you join this amazing community.
Coming soon, I'll outline my best ways to make money online.
Best Content
Here's how to make your site without learning code!
Get started, not ripped off. Check out these best LLC services to help get your business established the right way.
Oh my lord, I've tried so many of these. I'll cut through the donkey-doo to make your decision easy.
Hate bookkeeping? Me too! This list of the best small business accounting software will help make your life easier.
Webinars are so killer for generating hot leads. You'll want to pick the software that has the right features though.
Don't let them fool you. No need to spend a lot when you're starting out. And when you're ready to upgrade, I'll show you the best-performing web hosts.